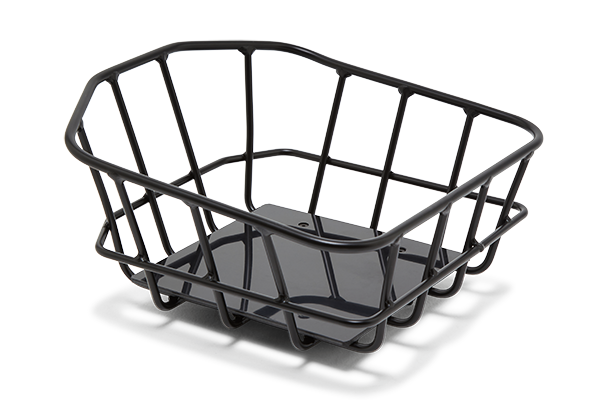 City Basket
---
Our City basket is the ideal carrying companion – compatible with your front or rear rack. Perfect for small grocery or dinner runs, bags, towels for the beach, a handbag or briefcase.
Colour: Black
Max load: 10kg on front rack | 25kg on rear rack
Approx. dimensions: 20 x 360 x 380mm (height/width/depth)
---
$55 flat rate. In stock now - delivery 3-5 working days.